Welcome
Welcome to the Village of Atlantic Beach. We are a beachside community on the south shore of Long Island. We are located on the Atlantic Ocean just 21 miles from Manhattan.
If anyone needs parking permission letters please e-mail plaza65@aol.com or call 371-4600 with your request – then it will be ready for you to pick up your copies.
Garbage Pickup
 Saturday garbage collection:  September 29, 2018 will be the last Saturday pick up
Pay Taxes Online
Outstanding taxes cannot be paid online they must be mailed to the Village Office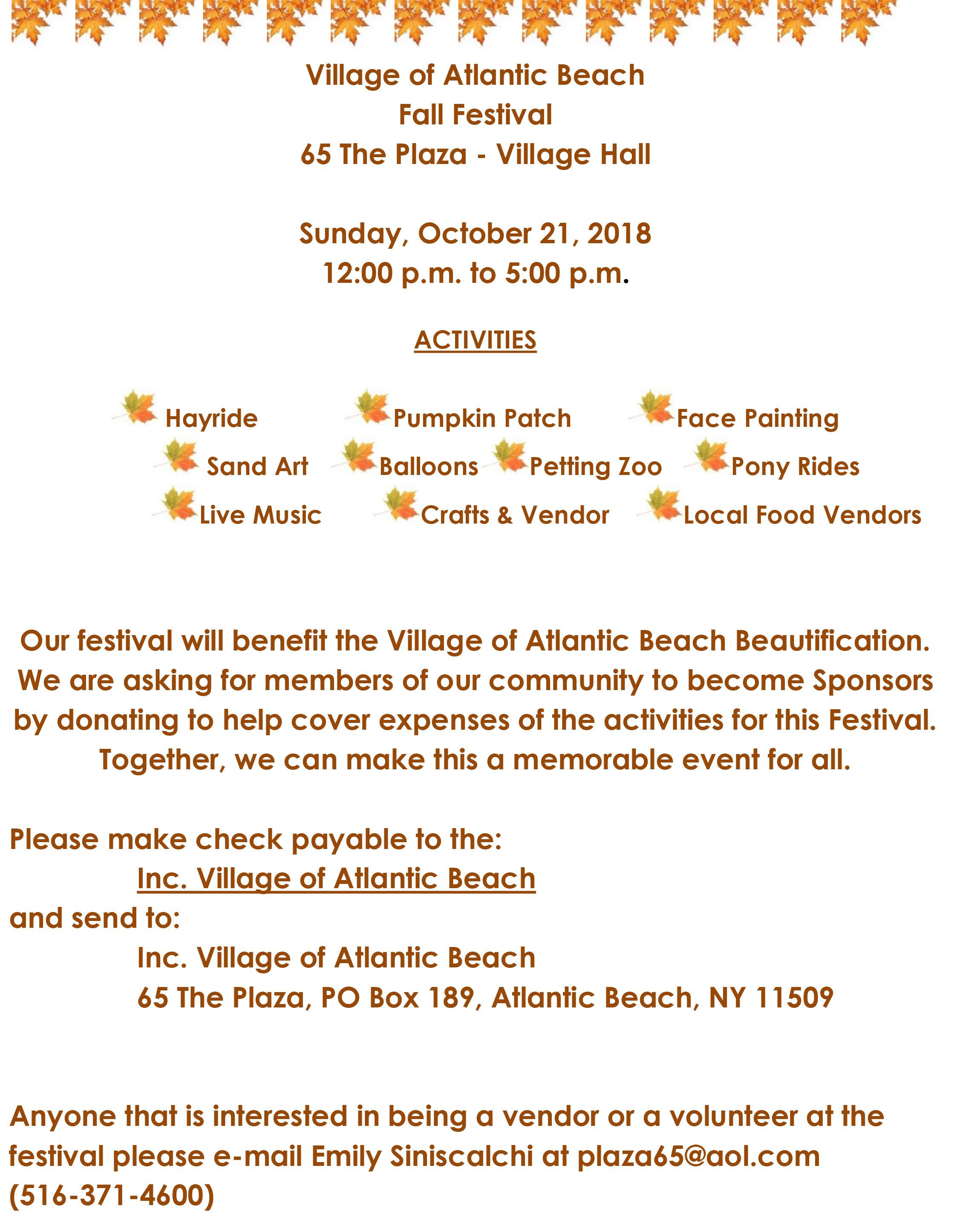 News
Closing of Beaches
Monday, Labor Day, September 3rd will conclude our beach season.  After this date, beaches will be unprotected by lifeguards and no bathing will be permitted.  Please remove all items from the be
Read More
News
Have a Plastic Free Summer
Summer is a great time to go plastic-free. Here are ten easy things you can do to reduce your 'plastic footprint' and help keep plastics out of the marine environment: Choose to reuse. Op
Read More
Events
Fall Festival
Event on | Sunday, October 21, 2018 12:00 p.m. to 5:00 p.m.
Activites  Hayride Pumpkin Patch Face Painting Sand Art Balloons Petting Zoo Pony Rides Live Music Crafts & Vendor Local Food Vendors Our festival will benefit the Village of Atlantic Beac
Read More